EDJX
Blockchain, Peer-2-Peer, Edge Computing Network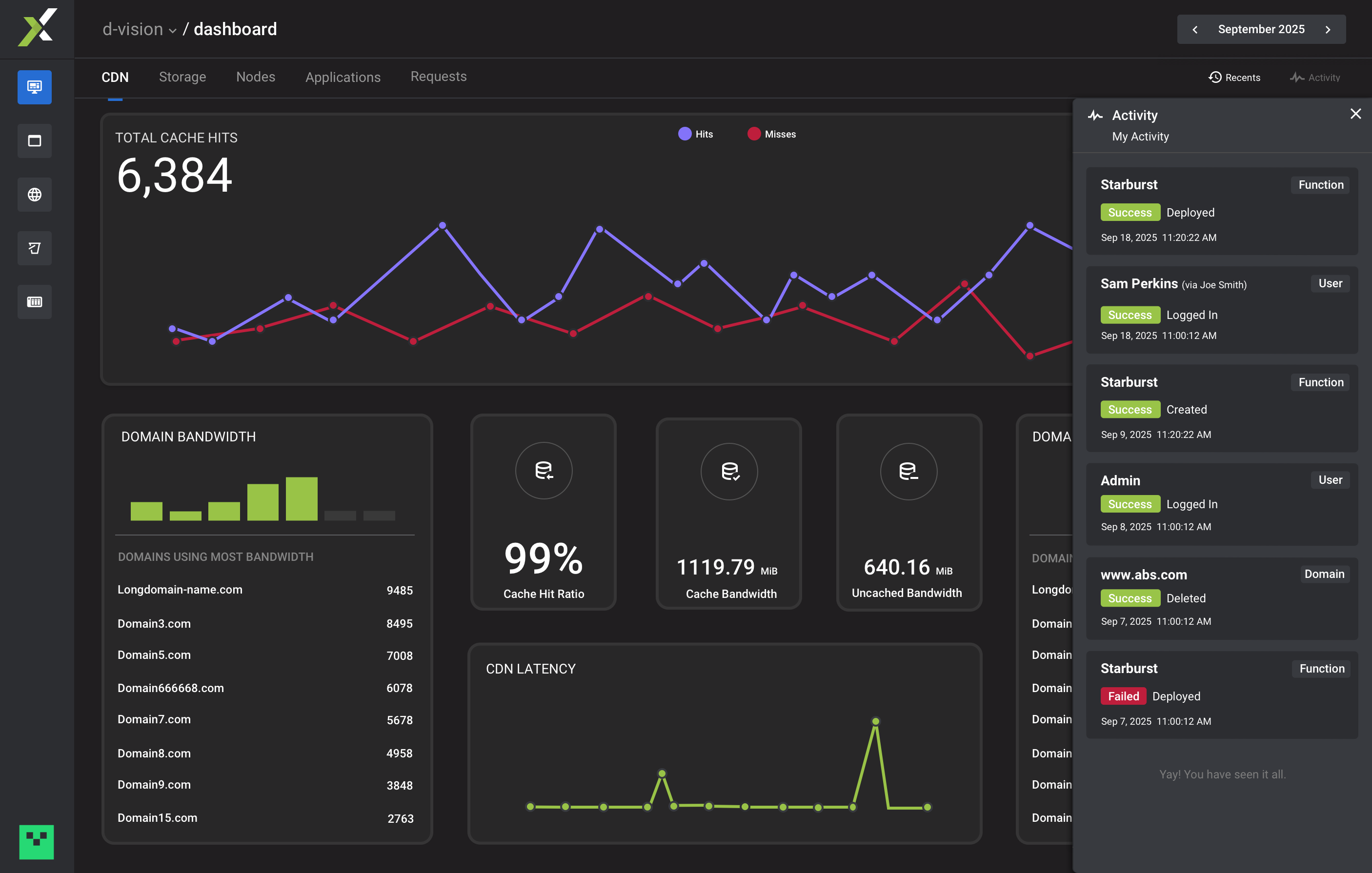 Design Vision

Blockchain / Ledger Base

Peer-2-Peer Node Network

Complete CDN Including DNS & Storage

Serverless Computing via Functions
Interaction Design

Wire framing

Information Architecture

Content & Design Strategy

Design System
Visual Design

Team Growth & Culture Building

Complete CDN Including DNS & Storage

Product Maturity

Micro-interactions & Animations
About EDJX
EDJX is an edge computing platform that makes it easy to write edge and IoT applications using serverless computing, accelerate content delivery, increase the responsiveness of edge applications, and secure edge data at the source. EDJX helps businesses handle the explosive demand for data processing to serve real-world edge computing applications, including industrial IoT, artificial intelligence, augmented reality, and robotics. EDJX is a privately held company based in Raleigh, NC.
Edge Computing
Edge computing is "part of a distributed computing topology where information processing is located close to the [network's] edge, where things and people produce or consume that information."
I love this definition. It is simple to digest. It is very important to have a deep understanding of not only the personas using the system, but the larger picture. How are users going to interact with the system, at a more intimate level.
Designing for the Edge
Designing the edge presents endless challenges, and I always start with the backbone of any experience, it's architecture. It is new tech for an old user type, developers. I am extremely lucky to be working on such cutting edge tech. I have been the UX Architect for the planetary leader in Edge Computing since the beginning, in 2019. Our infrastructure will span the globe by year's end, bringing computer closer to the IoT.
Information Architecture (IA)
A very important part of user experience (UX) design is information architecture (IA). IA is the process of turning something from confusion into clarity through problem solving and organization. I refer to IA as the "backbone" to any experience. Without thoughtful organization to the information, users get lost, frustrated and plain just don't want to deal with the tool.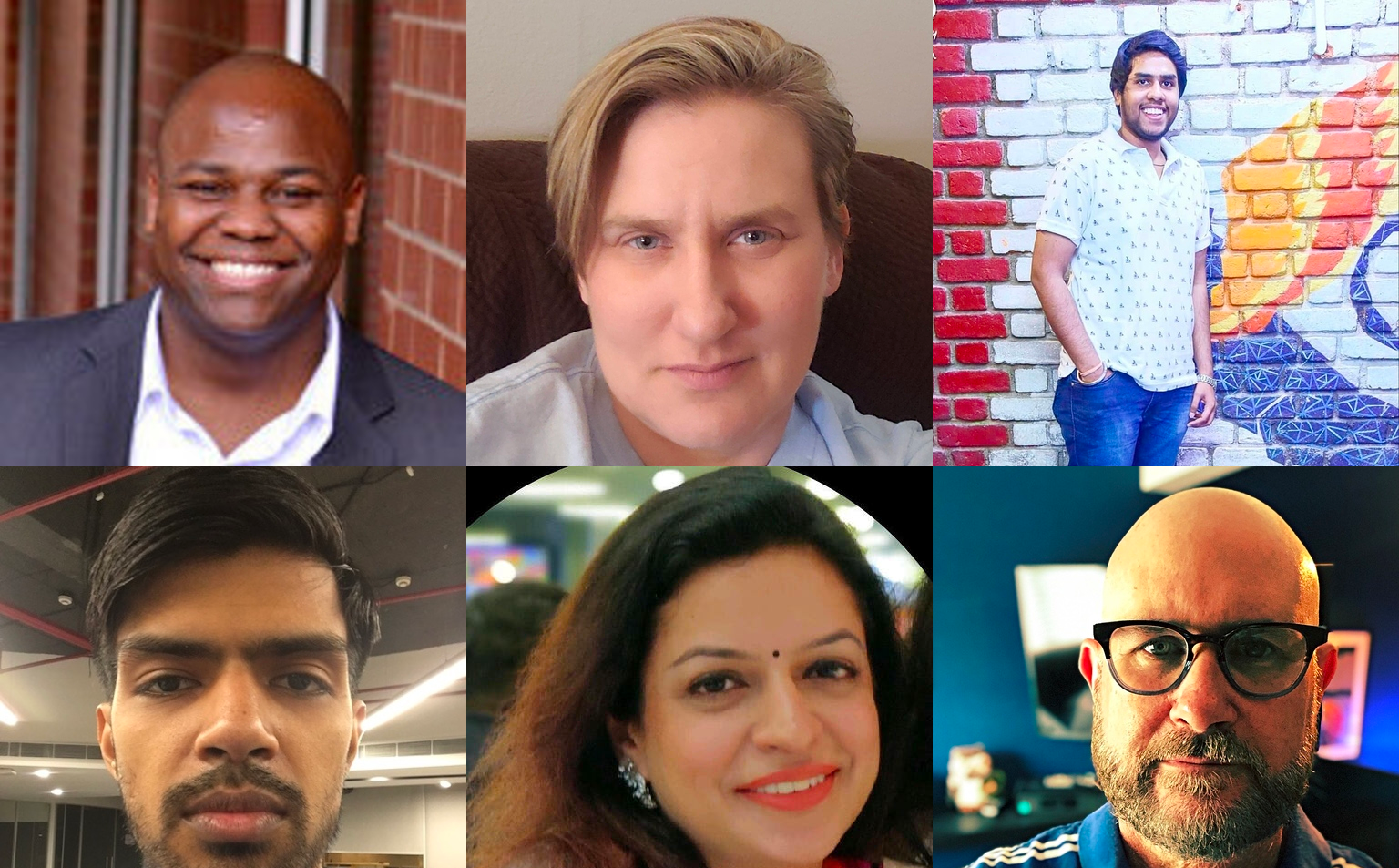 My Team
Over the years, the UX team has grown 3 fold, with the back end architect as the main point of contact, Delano Seymore. I cannot say enough great things about Del, my counterpart in Bermuda, One of the most intelligent, centered humans on the planet, and my main sounding board,
We have an amazing 25 person Dev team in India that I meet with weekly. We streamline processes, prioritize front end work, and review interactions, My team also presents to a smaller audience once a week and quarterly to the currently 40 person team.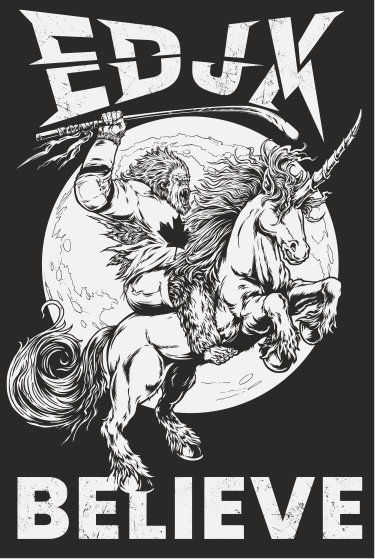 Culture Building
The Sasquatch, fondly named Samsquanch, has been a symbol of how EDJX is disrupting networking as we know it and a little Canadian hockey to go with it.
Samsquanch has become popular on linkedin, trade shows, and with anyone involved. He has evolved over the years and will play a key roll in EDJ Labs, a hybrid work environment I am currently working on.
Culture is huge, and fostering a healthy one that encourages is key, We all want everyone working with us to want to be working with us.
I implemented a version of my continuous process, integrated with Dev's Kanban work todo, review, and QA.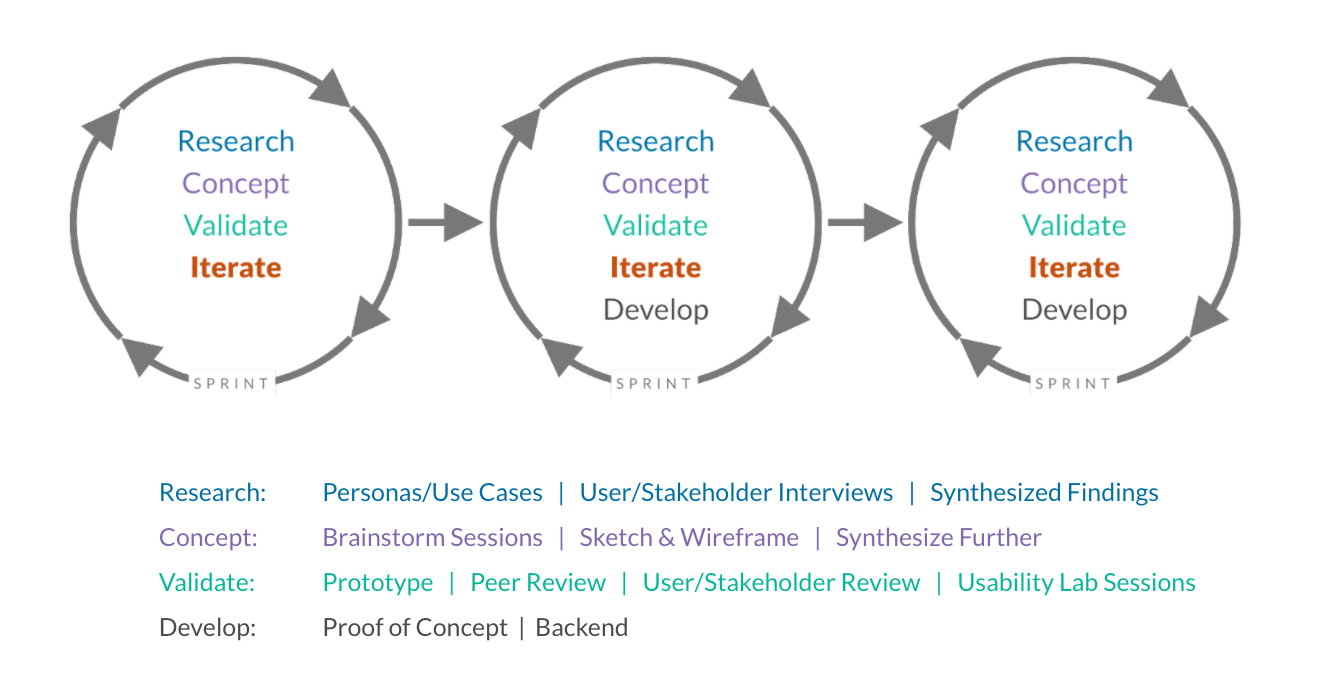 User Centered Design
User centered Design is just that, focus on the user, and when I think a bout only one user, I use the 80/20 Rule. If the experience is tailored for 80% of the users, it should succeed. In this case, all my user research was done around the Developer persona, which I am very familiar with, but he whom designs is never the user.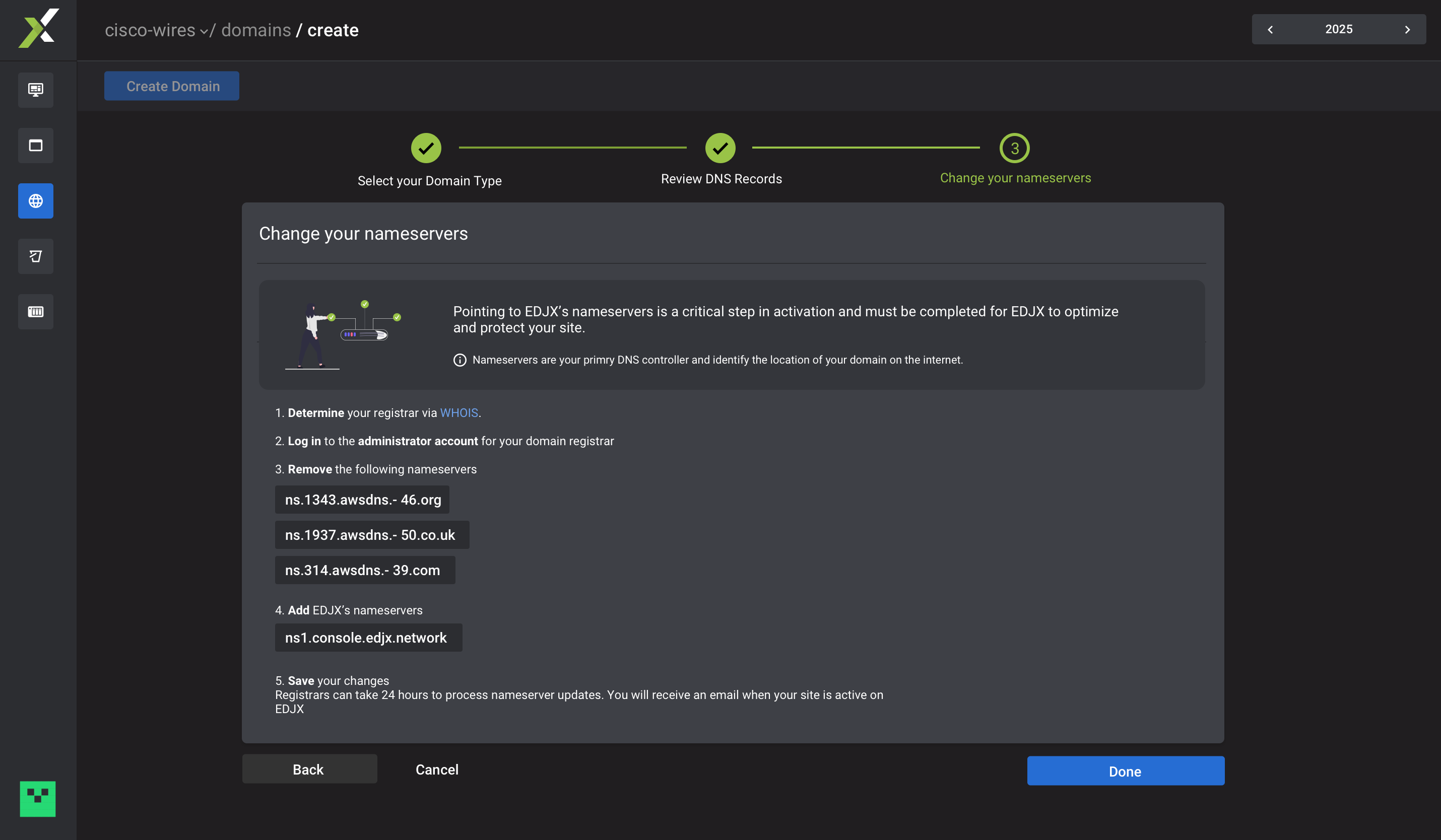 Challenges
There was a ton of them, especially design challenges. Try making DNS simple. At some point, some user tasks are advanced, but we can still make them elegant.
Here is a short list of design challenges:
Function creation and deployment

CNAME .... need I say more?

Full Content Delivery Network

Complete DNS

Platform Settings

Request Routing

8 Dashboard Iterations

Font & Icon Libraries and more....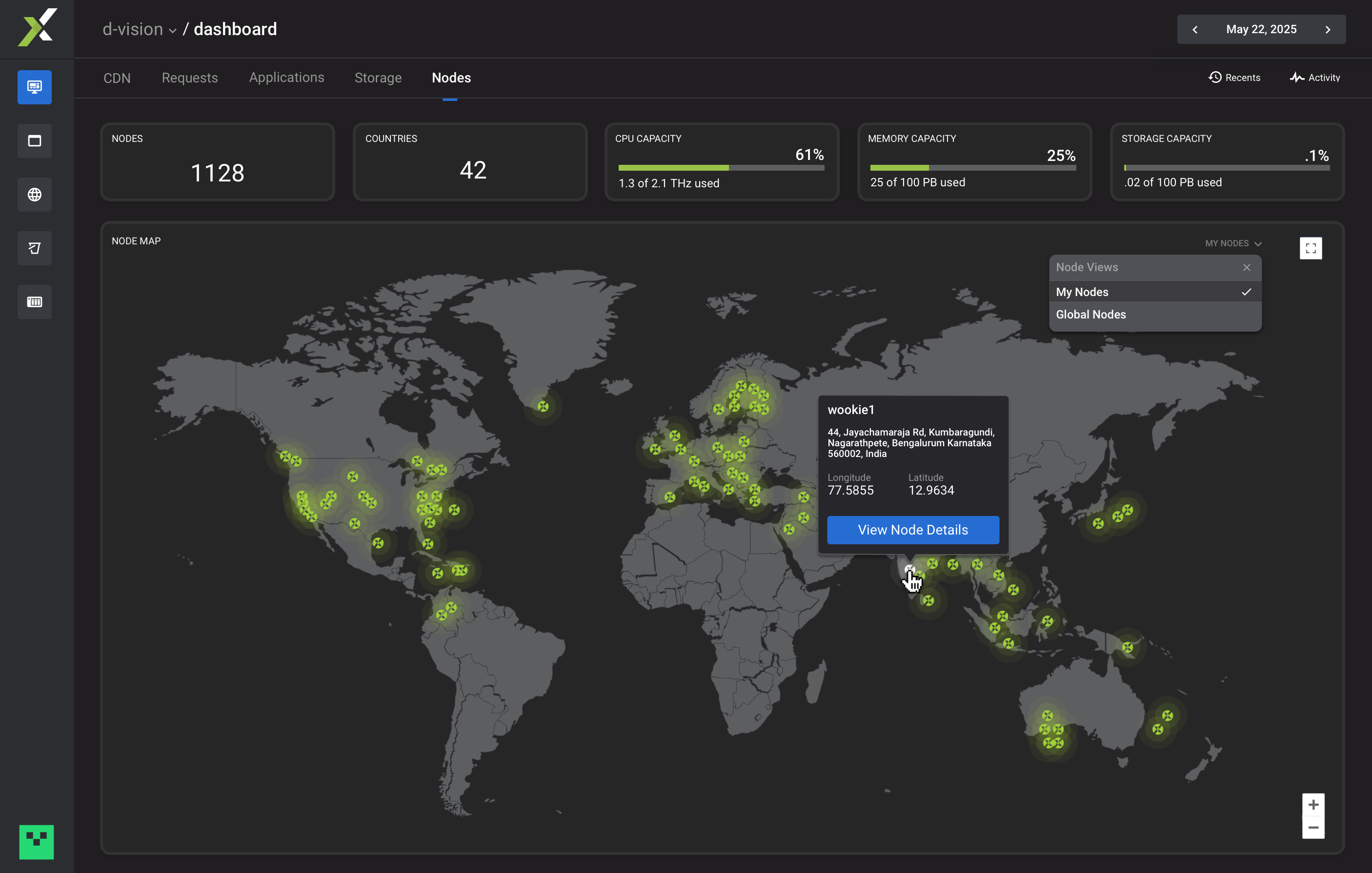 Solutions
For every challenge, the team responded with an elegant solutions that fulfilled the users & business needs.
Here is a short list of what we achieved:
Dynamic Breadcrumbs

DNS Wizard

Multi-tab sidebars

Simple Information Architecture

Intuitive popovers

Error prevention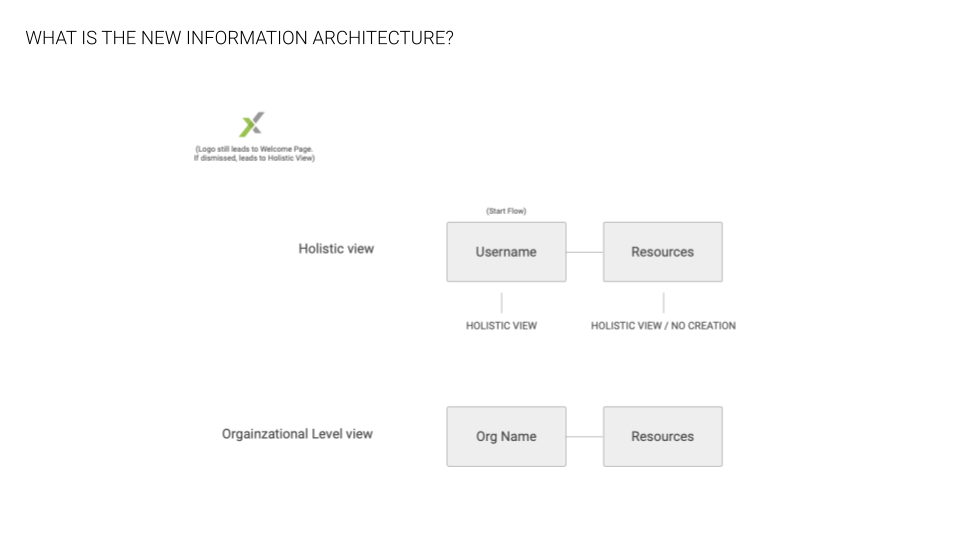 IA RE-THINKING
Holistic Breadcrumb Architecture
Decided to have one view for both user and superuser personas (after a year into the project )

Because of this decision, we need a system that allows for a holistic view for users that have multiple Orgs, along with a complete superuser holistic view

This decision also led using dynamic breadcrumbs because the depth of the content and Dev persona familiarity. Breadcrumbs would replace page titles.
The EDJX Experience
The experience is understood, Clear information architecture guiding the user through tasks with ease. I am a big believer in design by deletion, and I love to minimize.
There were several design phases we have gone through to get to where we are today, When we started, our focus was the wallet. It made perfect cents, until the token and wallet were put on the backburner while we turned our attention to developers deploying serverless functions.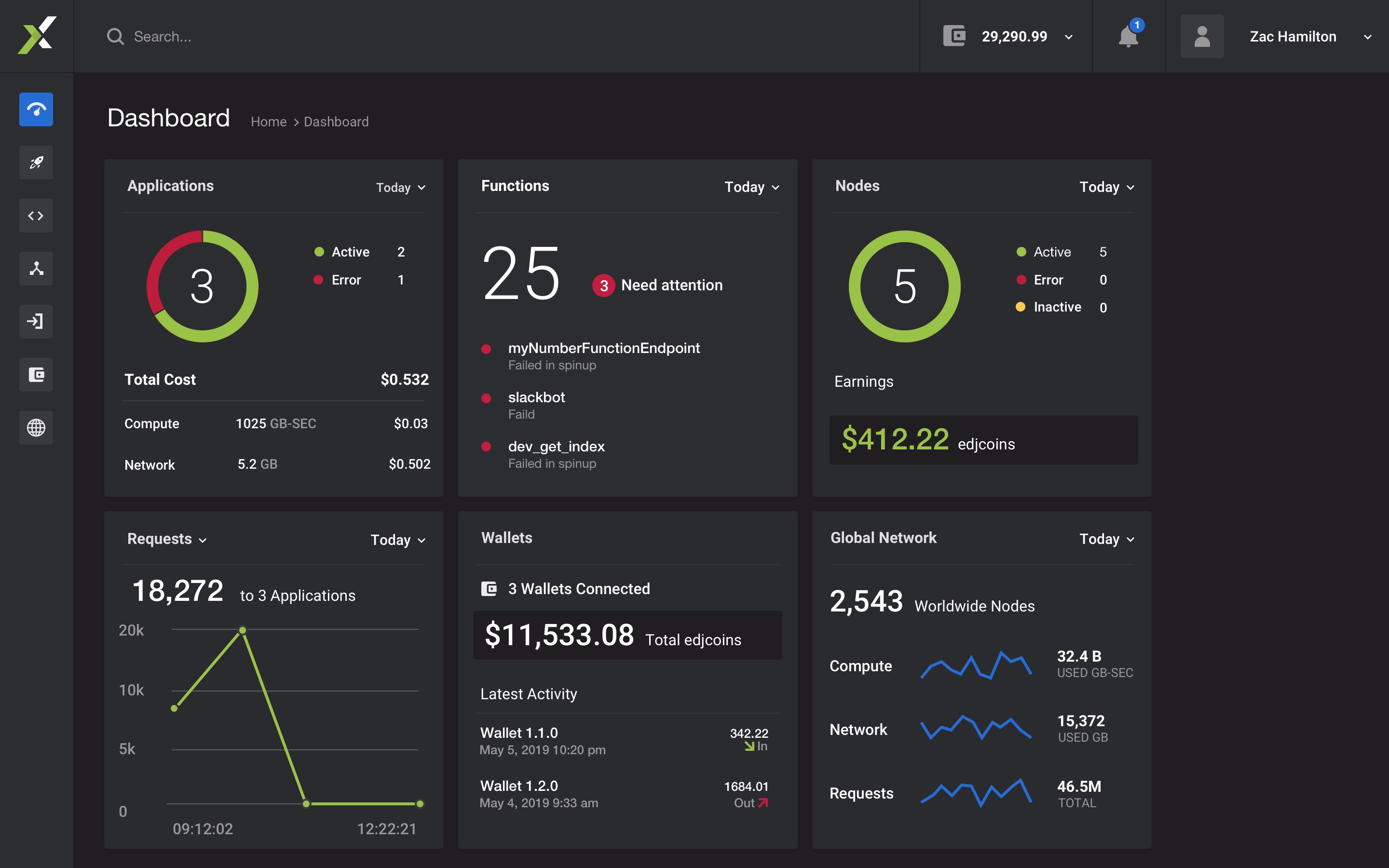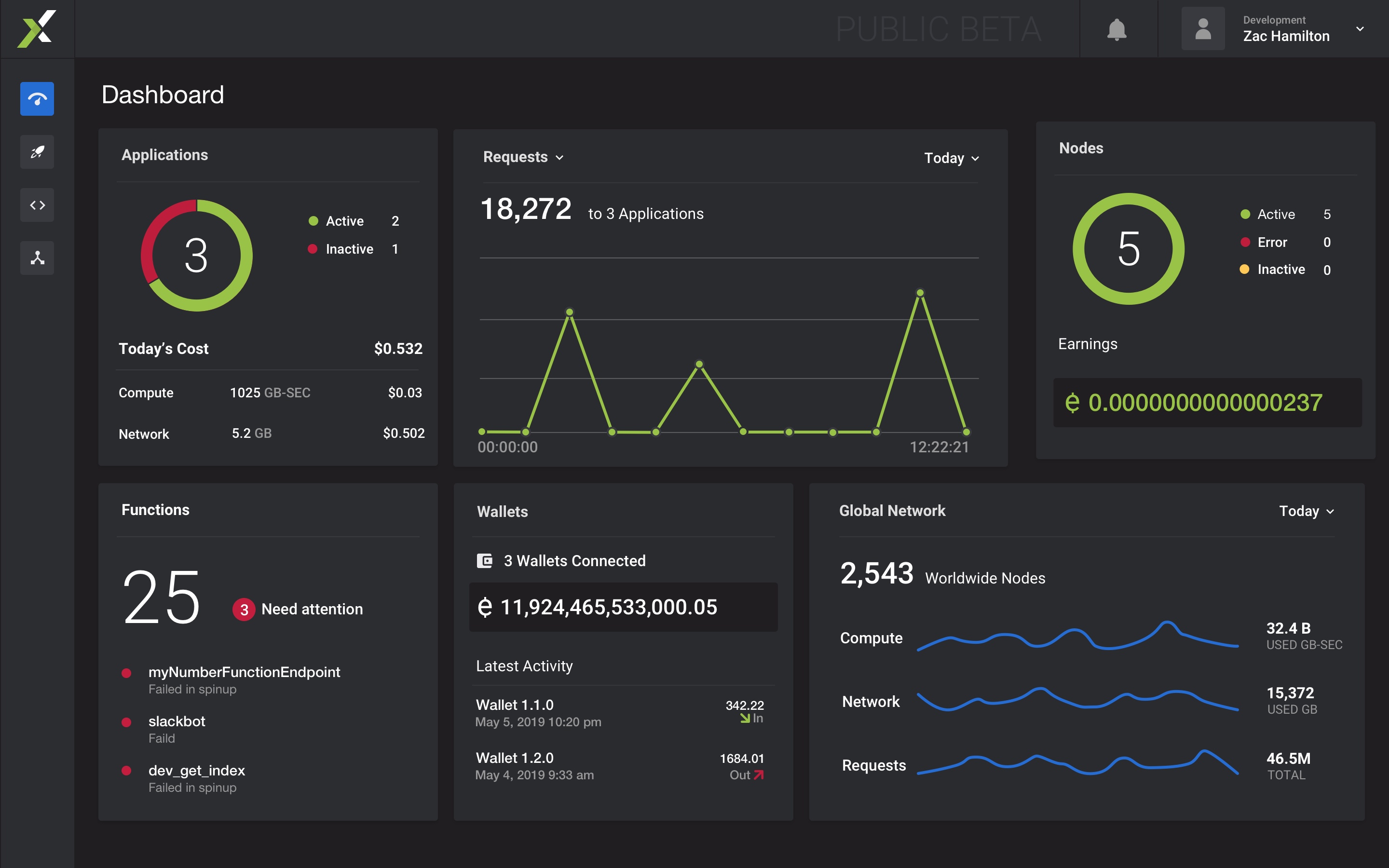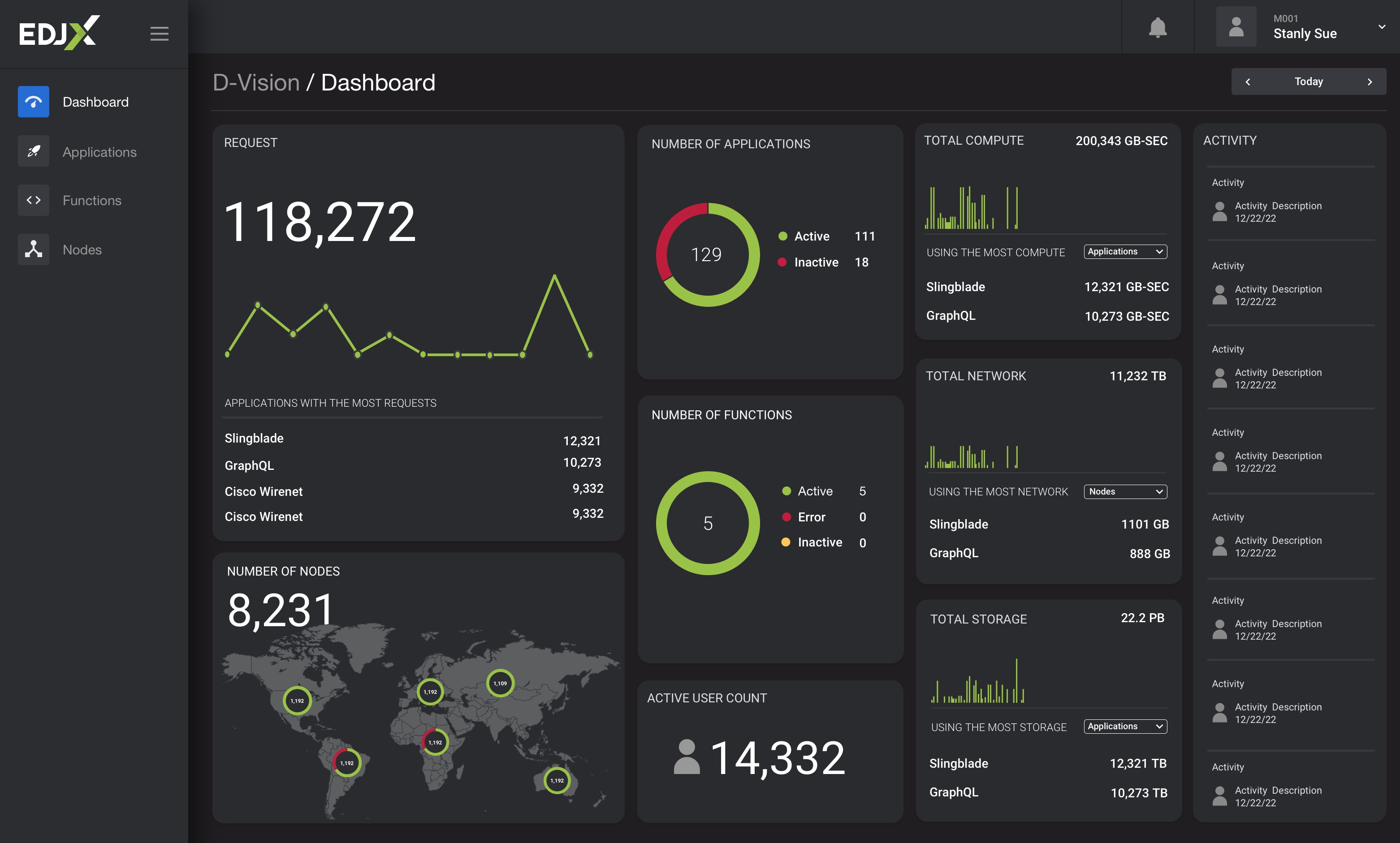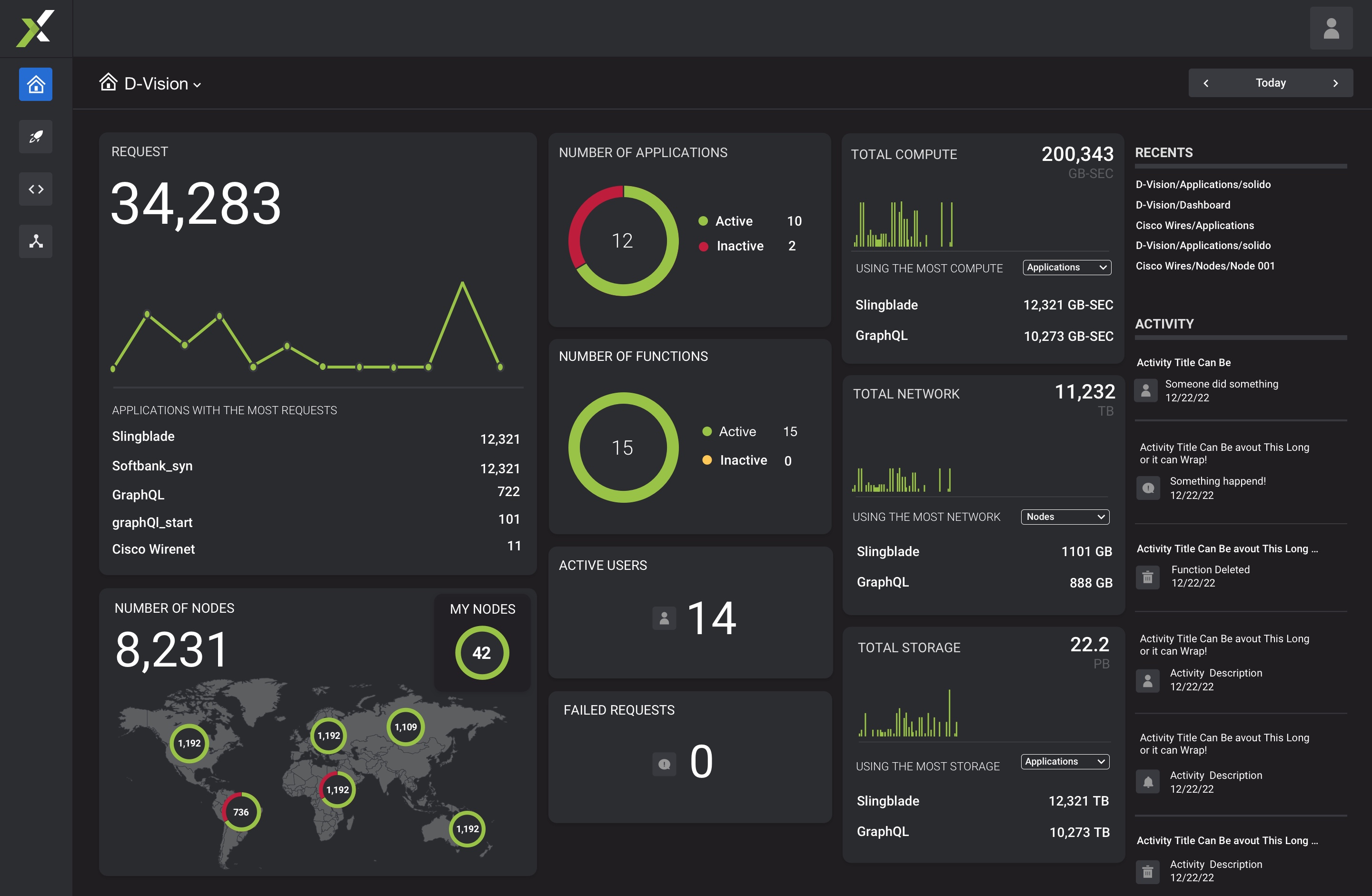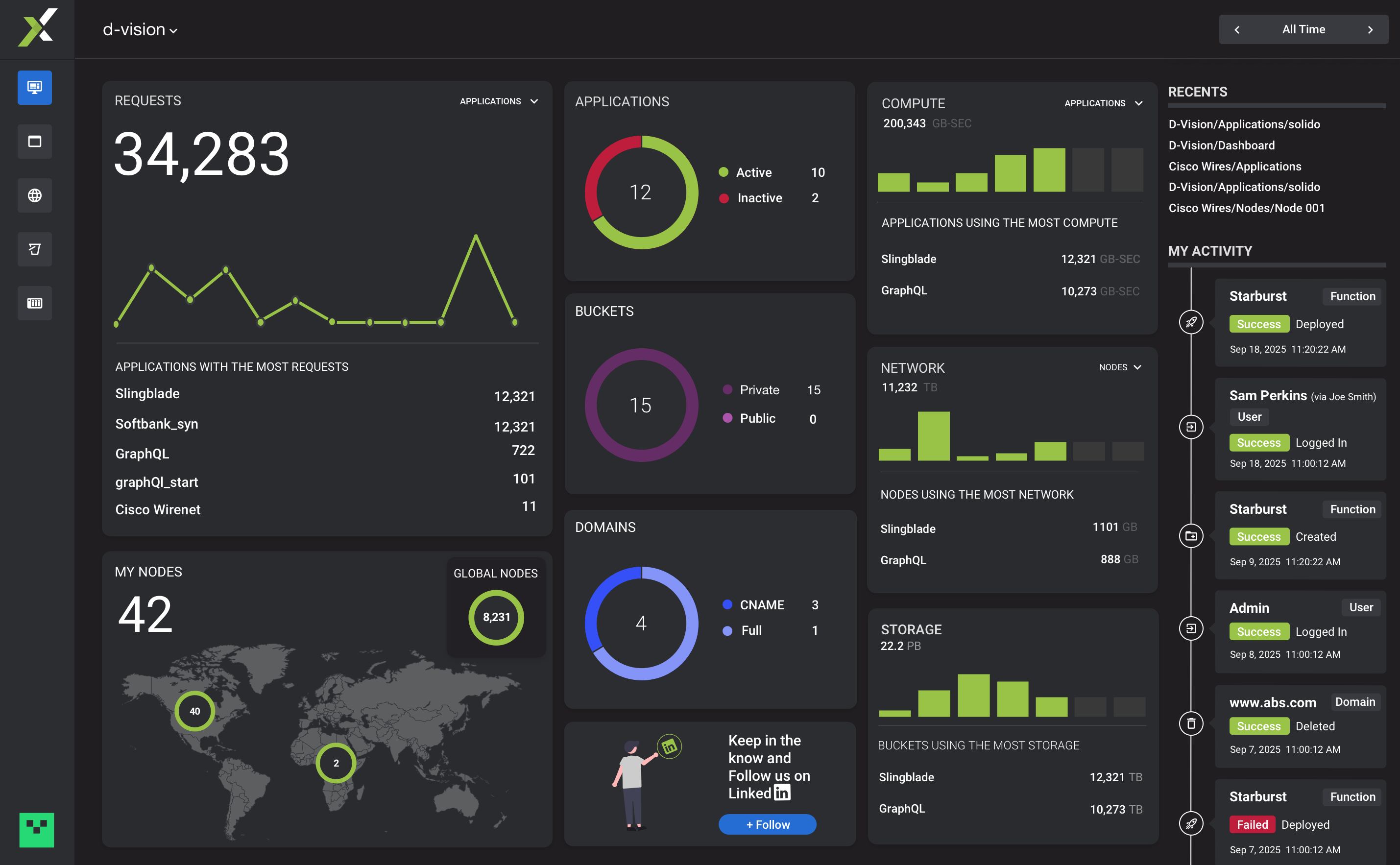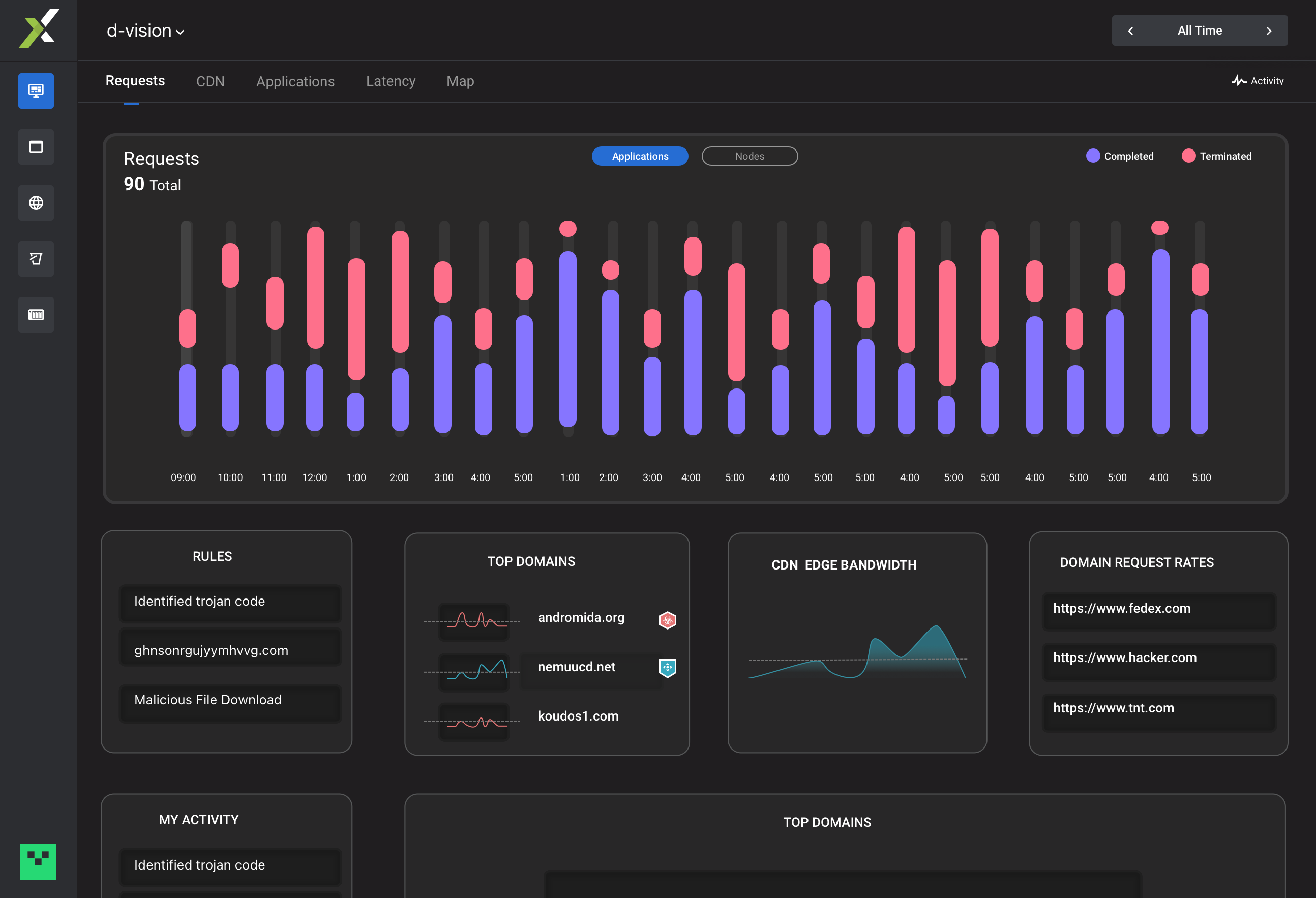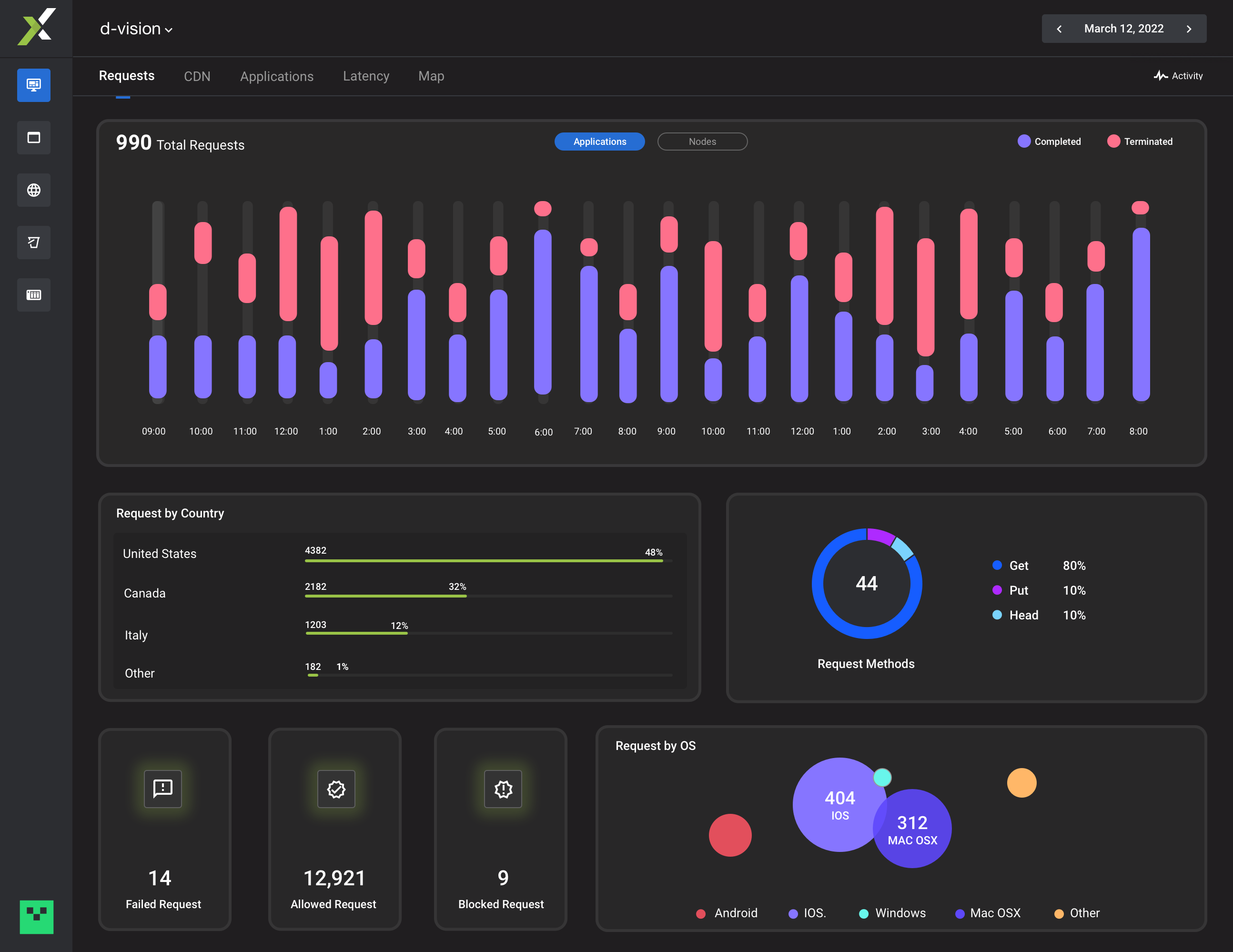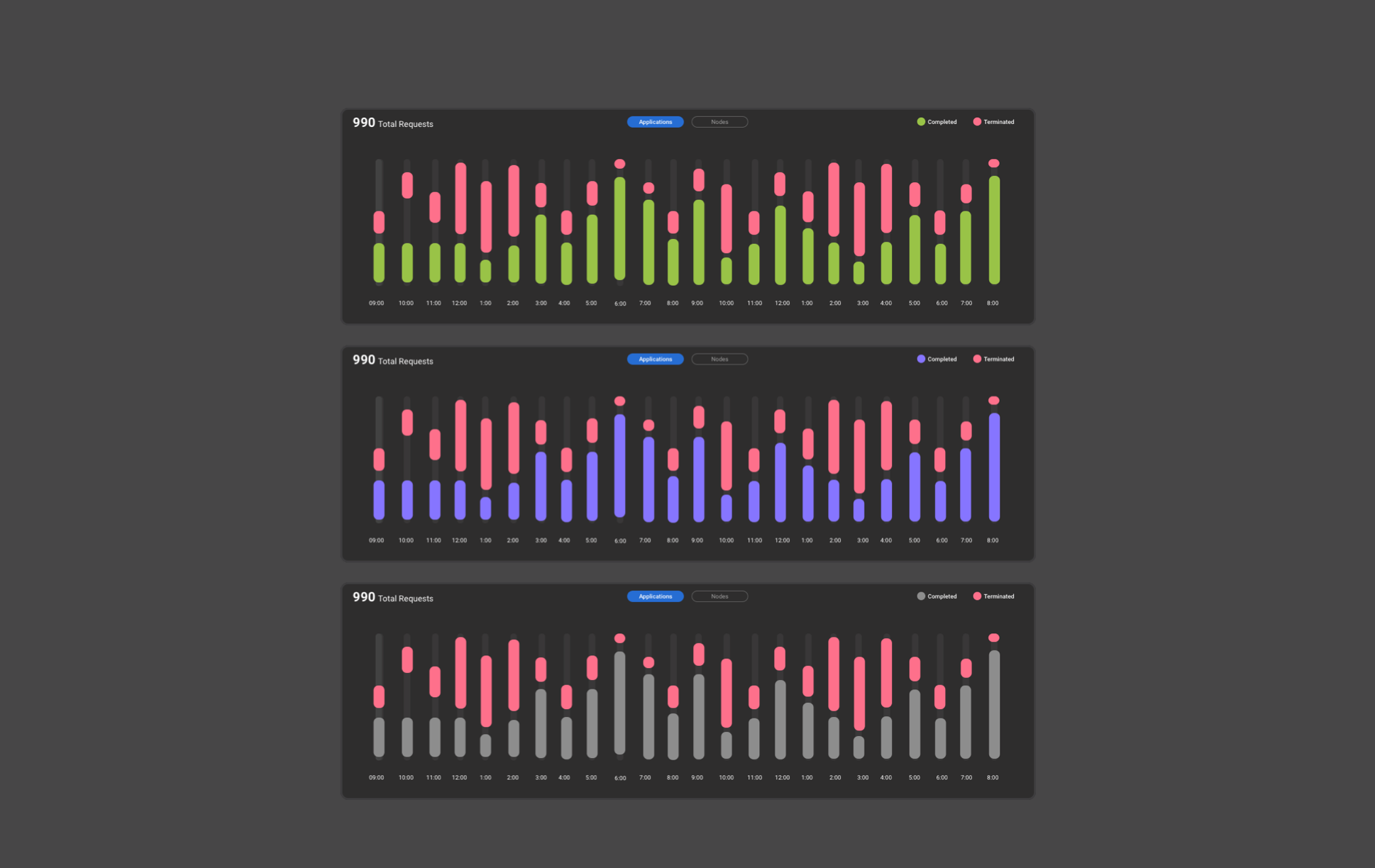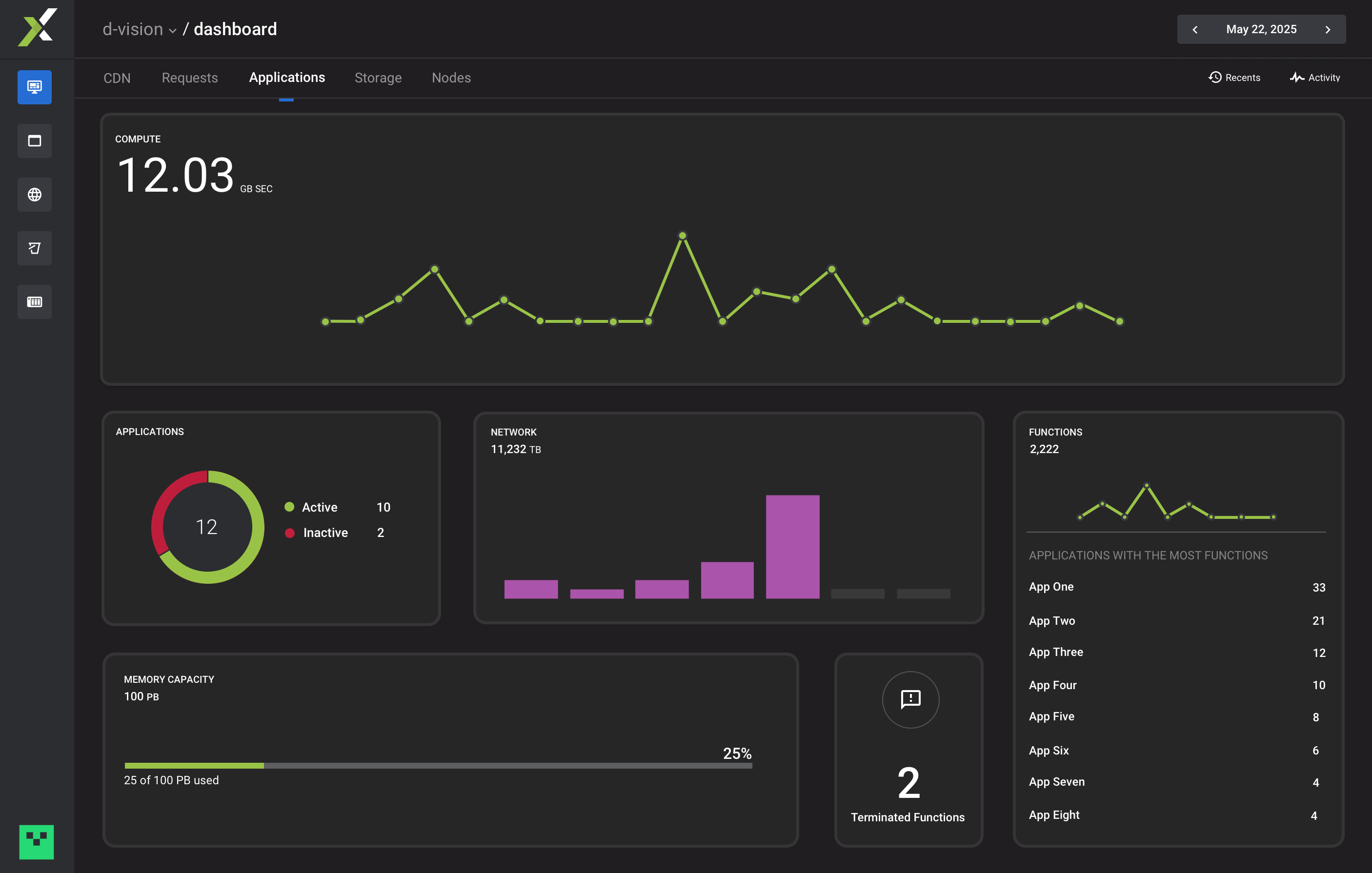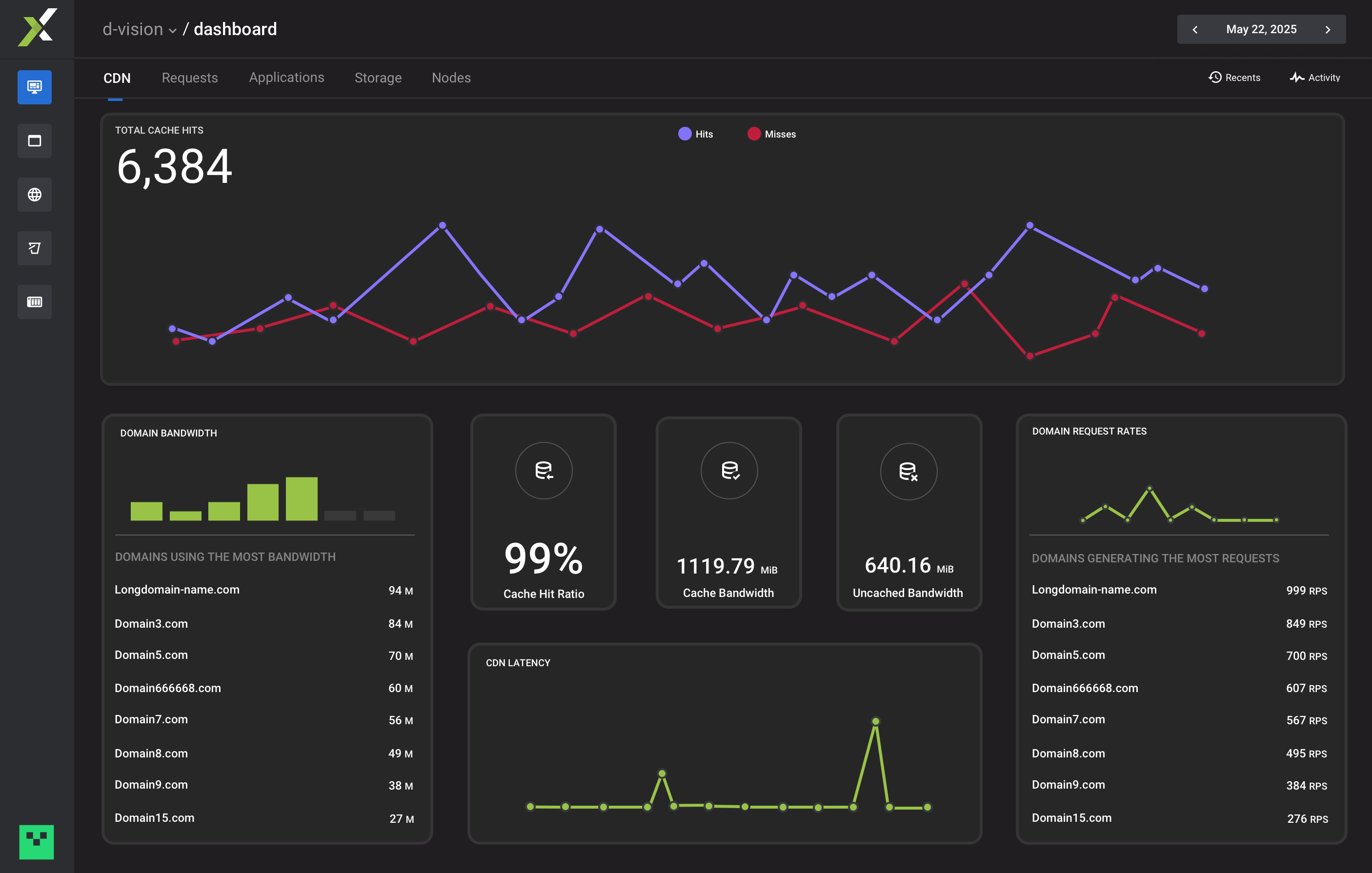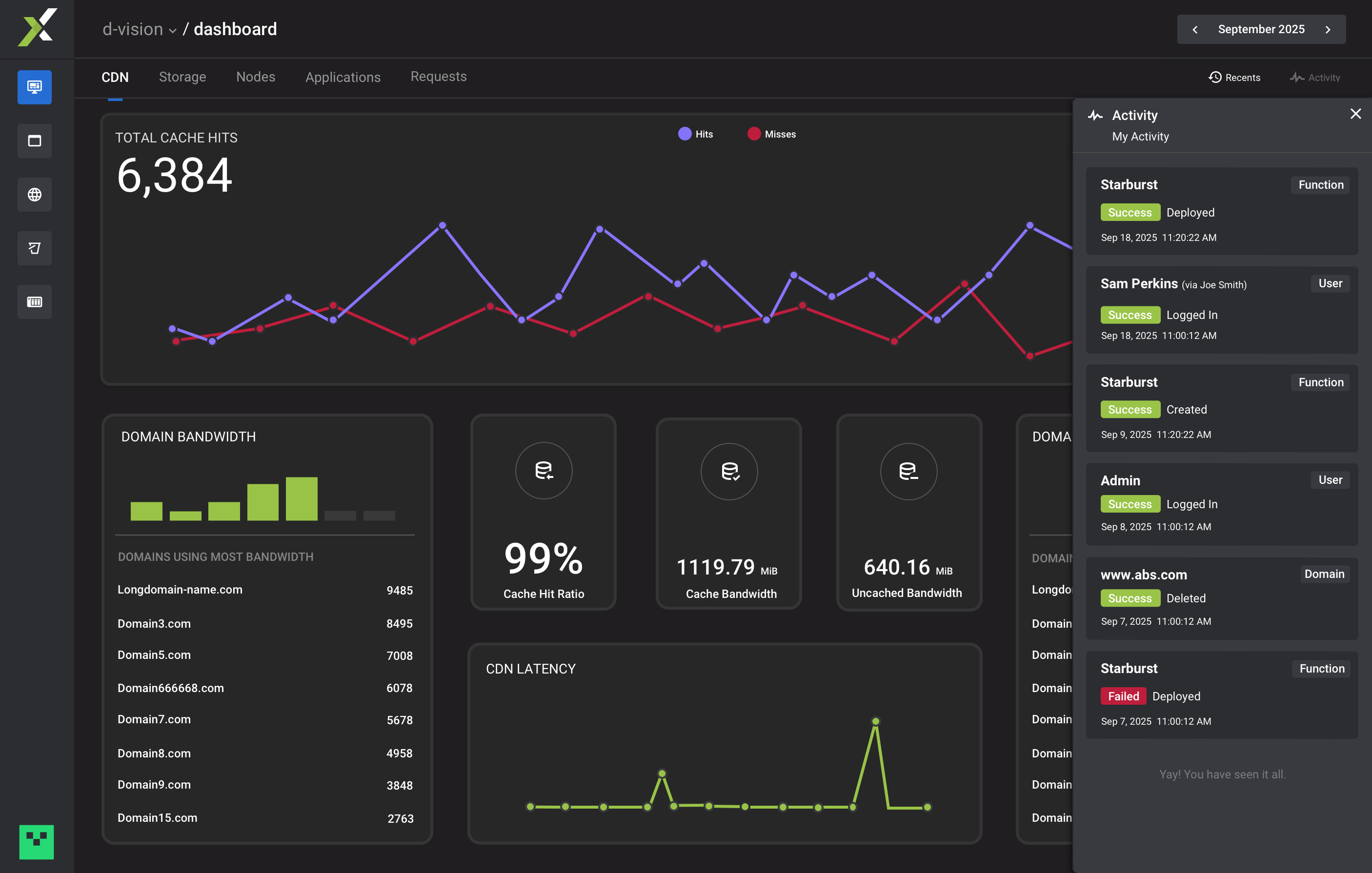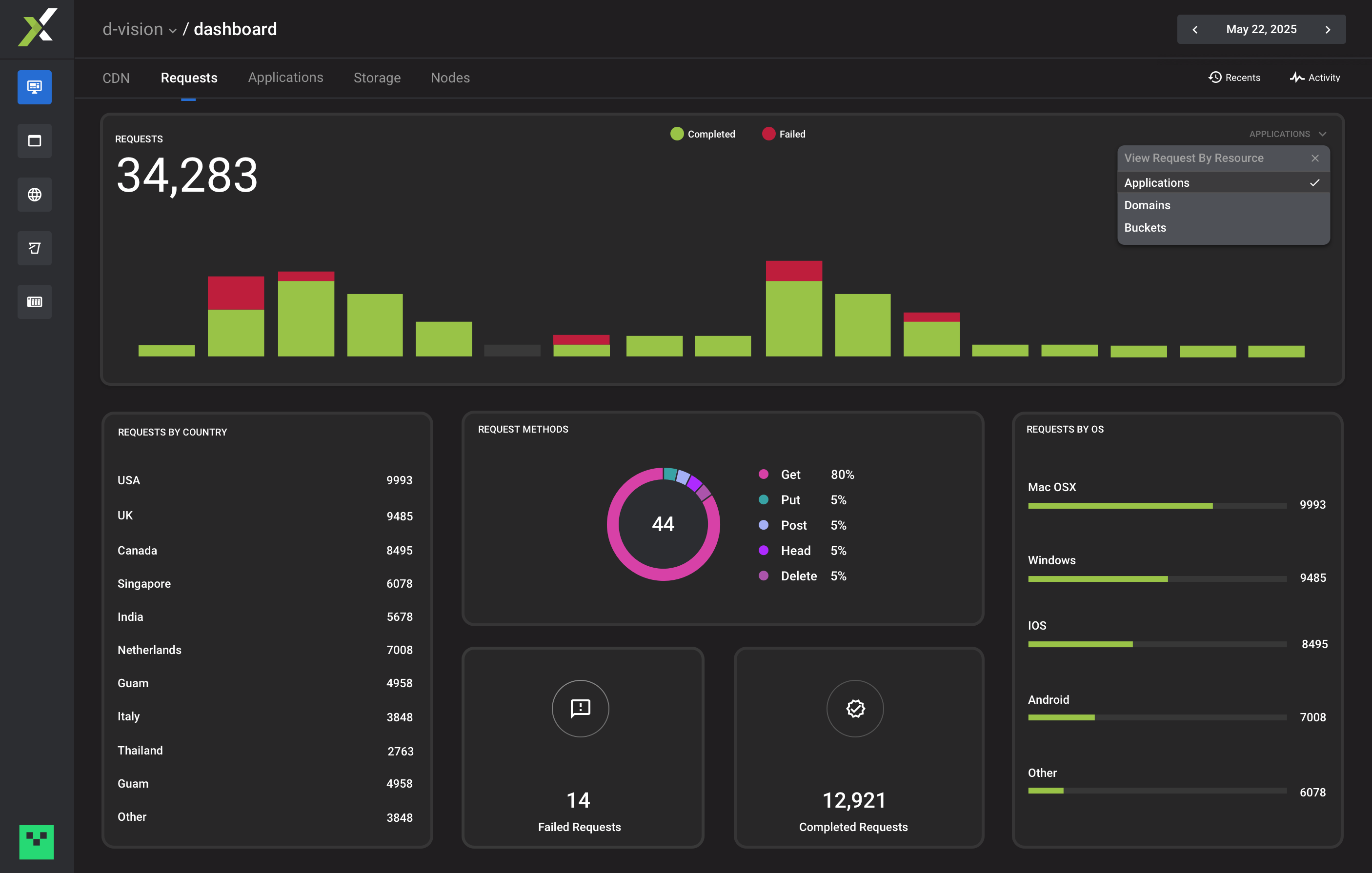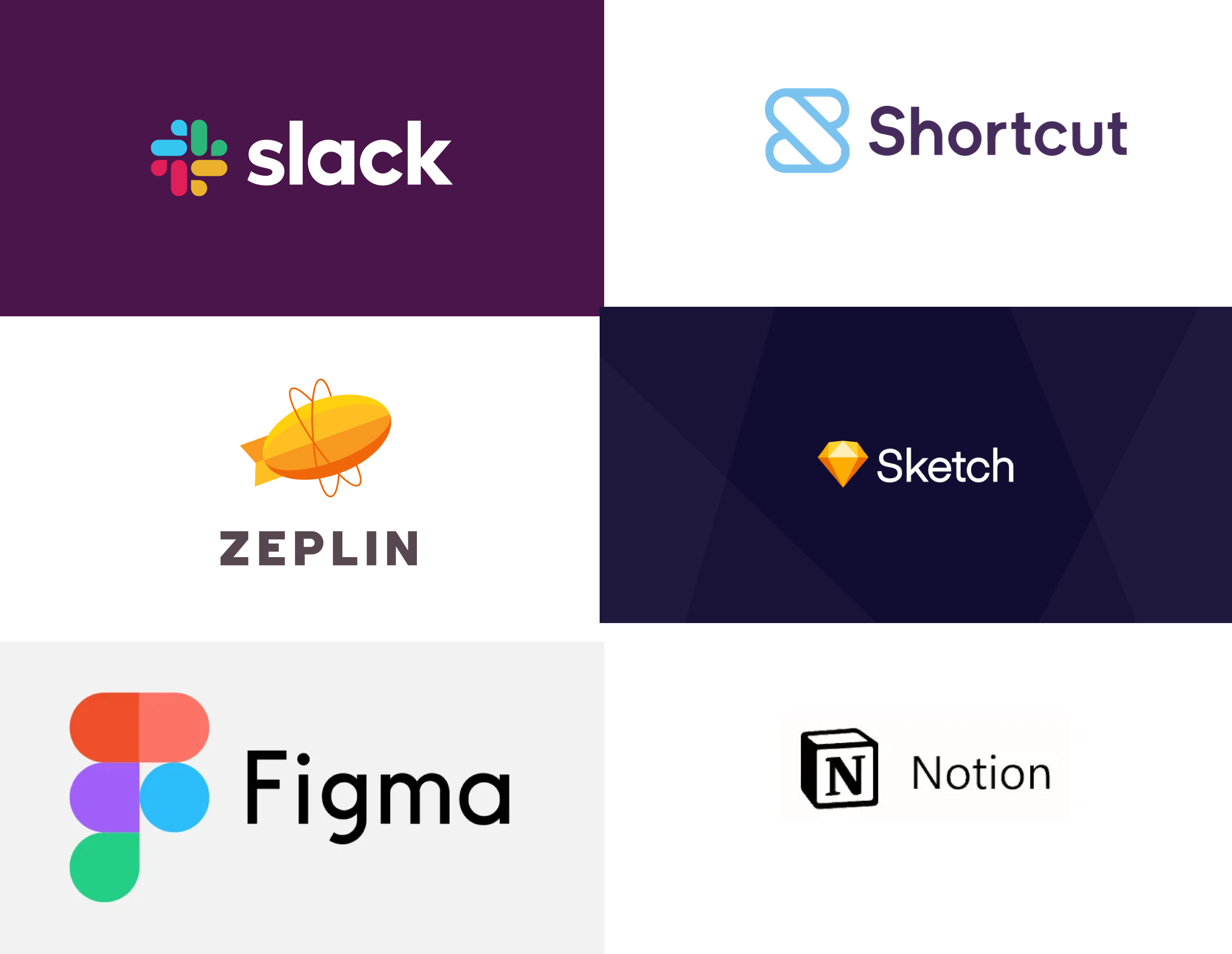 Tools
We use a wide array of tools to keep on track, comunicate, and track progress. We are currently transitioning from Sketch to Figma.
EDJX Design System
A Design System is the single source of truth which groups all the elements that will allow the teams to design, realize and develop a product. So a Design System is not a deliverable, but a set of deliverables. It will evolve constantly with the product, the tools and the new technologies.
The EDJX Design System has been a living document for over 5 years now, living in several places. It documents reusable UI elements in order to seamlessly fulfill the users needs and business requirements. It is essential when adding new functionality and keeping the integrity of the solution,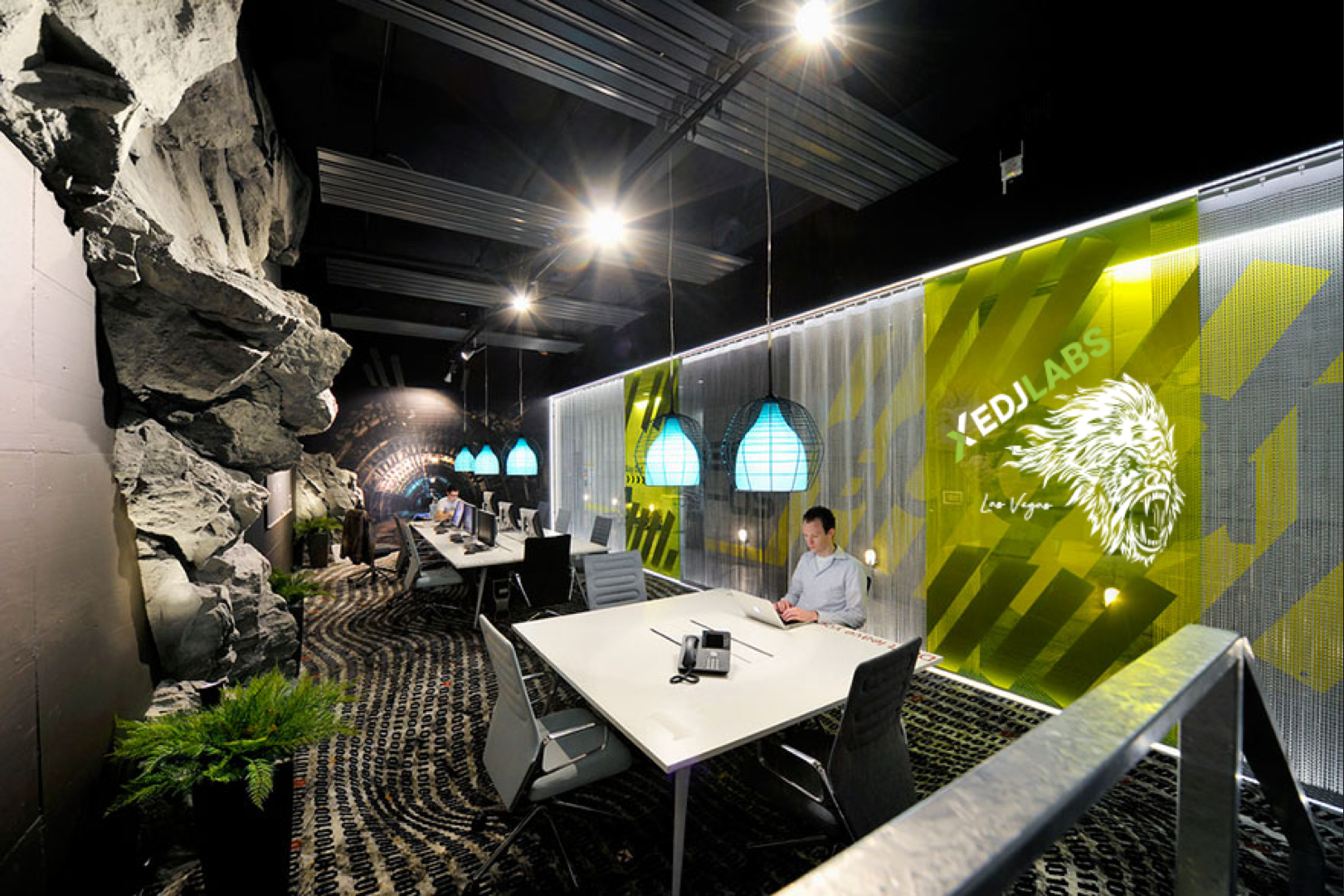 EDJLABS Vision
EDJX EDJLABS redefines the modern workspace.
A bespoke space for each location that is part co-working, part executive briefing/training center, part live integration and testing lab. Overarchingly, it is a space that inspires creativity and innovation, leading to the next impactful iterations on EDJX and partner technology.
Branding
Common to each location:
Front desk with forest theme, faux green trees, a living green plant wall

EDJX (sustainable) mugs, plates, utensils (maybe edible plates, think willy wonka!)

Executive Briefing Center space

Live Integration | Testing Lab space

Innovation Space - a core space whose theme will change from location to location.